Aidro and CNH Industrial presented the project on "Additive Manufacturing application in Agricultural Machinery hydraulic systems – a redesign study"
at Inn4Mech "Off-Highway Machine R-evolution" Conference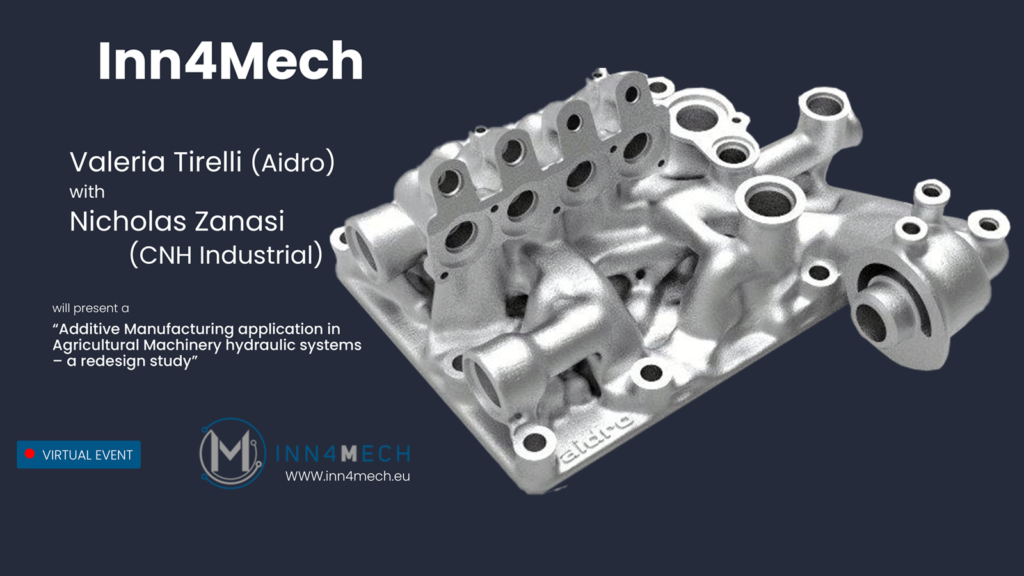 Inn4Mech is an international event dedicated to the most advanced frontiers of mechatronics and on July 13th, 2021 Aidro presented the join case study with CNH Industrial
Interview by Filippo Astone, Editor in Chief of Industria Italiana, to Valeria Tirelli, Aidro CEO, about the project presented at Inn4Mech on a redesign hydraulic manifold with additive manufacturing for agricultural machine.
The case study explains the benefits of using 3D printed part for off-highway vehicles and the joint study Aidro – CNH Industrial.
---
Discover the speakers of Inn4Mech: Valeria Tirelli, CEO of Aidro and Nicholas Zanasi, Advanced Drivetrain Lead Engineer in CNH Industrial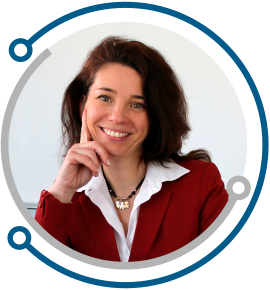 Valeria Tirelli is CEO of Aidro Hydraulics & 3D Printing, an Italian company that is excelling for the introduction of additive manufacturing in hydraulics. She enthusiastically manages the company founded by her father almost 40 years ago, specializing in the design and production of hydraulic components, such as valves, manifolds and fluid power systems.
A few years ago, she was amazed by the potential of metal additive manufacturing, and decided to invest in this technology, creating a dedicated department in her company, alongside the traditional manufacturing.
Valeria is promoting the adoption of 3D printing in various industries, participating in international groups for the definition of guidelines and standard.
She is also the Italian Ambassador for Women in 3D Printing.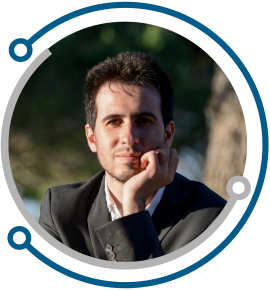 Nicholas Zanasi is Advanced Drivetrain Lead Engineer in CNH Industrial.
He joined the transmission department in 2013, first designing and developing hydraulic circuit and components, then leading the development of a new transmission.
From 2021 he works on future technologies implementation to optimize tractor power usage and minimize environmental impact.