Vote for "Toucan Beak" ?
Aidro project has been selected as one of the finalists of Purmundus Challenge at Formnext.
The winner will be announced on Nov. 18th, at Formnext.
There will be the jury's awards and public choice award.
Our project is a 3D printed heat exchanger with a special internal structure (gyroid). We have also prepared a video to explain the project.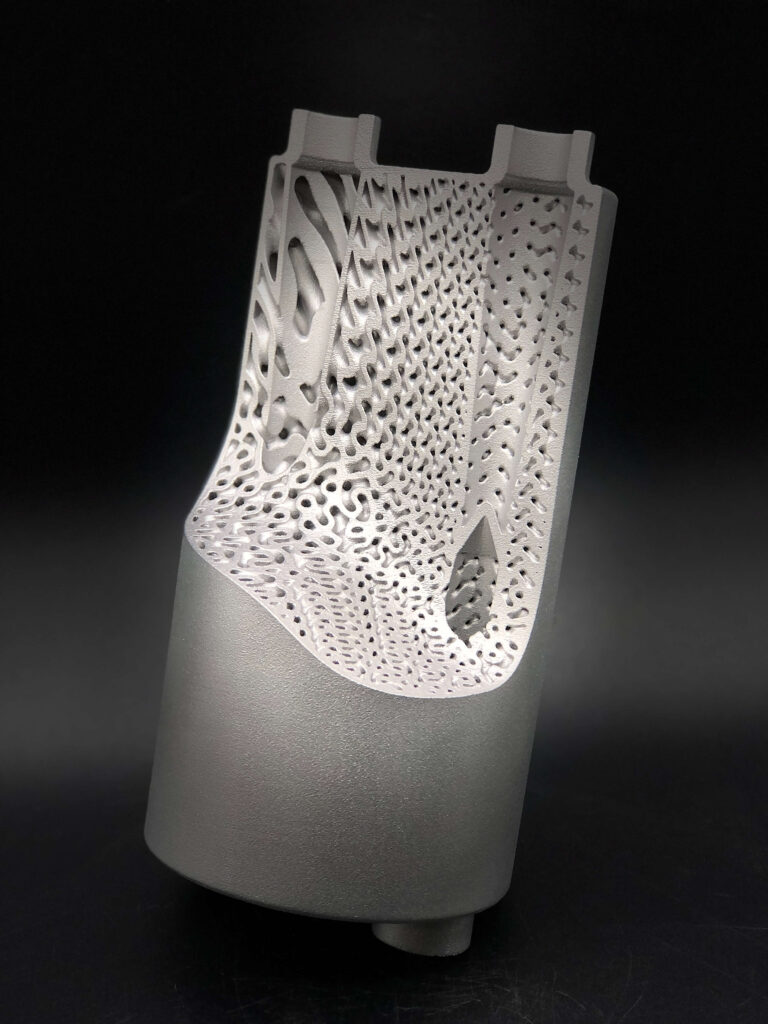 Title: Toucan Beak
Company: AIDRO hydraulics & 3D printing – Desktop Metal
Company Design: Tommaso Tirelli
Country: ITA
Description: Toucan Beak is a Heat Exchanger (HX) with metal Additive Manufactured (AM) micro-channel structures, designed through Multi-disciplinary Topological Optimization and Machine Learning simulation (AI) enabled by High-Performance Computers.