WHAT IS AEROSPACE & DEFENSE MEETINGS TORINO ?
Over the seven past editions, A&DM Torino has established itself as the only international matchmaking event for the aerospace and defense industry in Italy.
Across three days, participating companies have the chance to meet, build targeted business relations and develop new projects with partners from all over the world.
We are constantly evolving to meet industry demands and are unlike other typical aerospace events. A&DM Torino connects OEMs and their Tier 1 & 2 suppliers with manufacturers and service providers from both civil and defense aviation, through a series of individually tailored one-to-one meetings.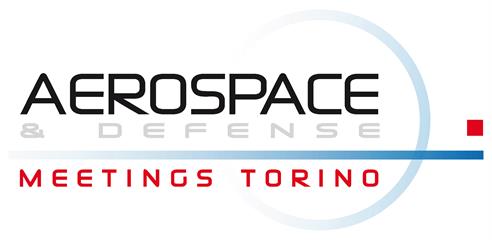 VIRTUAL PARTICIPATION
If you are unable to travel to Torino, you can attend online*!

*We can provide virtual participation only for some international companies, subject to travel restrictions and after approval by the organizing committee.

You will have access to all of the same services: a schedule of pre-arranged meetings via videoconference, live and recorded conference sessions and access to the virtual exhibition.
All the digital tools available to you (meetings platform, virtual exhibition, online conference rooms) will ensure you have an engaging and immersive virtual experience mirroring the on-site event.
• You will receive a schedule of pre-arranged business meetings that will take place on our videoconference platform with the contacts of your choice.
• Your products and capabilities will be highlighted on your personal and customizable virtual booth (with the option to upload posters, brochures and videos)
• You will be able to visit the other booths in the virtual exhibition and interact with other exhibitors via a chat messaging system (this is in addition to the pre-arranged meetings).
• You can also attend the online conferences, either live or in the replay room.